Course Details
Date(s)
Tue 12th January - Tue 23rd February 2021
Course Director
Claire E Whitehead BVM&S MS DACVIM FHEA MRCVS
Fee
£150 +VAT. Full course notes can be purchased for £20 +VAT (UK) and these will be posted to delegates ahead of the course.
Course Outline: Camelid Health Management
This is a 6 week online course in camelid health care for owners of alpacas and llamas. The aim of this course is to provide a solid grounding in the health management of camelids. It covers the crucial elements of managing alpacas and llamas as well as many common problems experienced. We will not deal specifically with any reproduction or neonatal problems in this course so it is therefore applicable to owners of breeding and non-breeding animals.
Taught by the UK's only specialist camelid vet, you will be provided with the most up to date information to help you care for your animals. There will be ample opportunity for questions in this online course in camelid health. There is no such thing as a stupid question!
This course is suitable for beginners as well as more experienced owners wanting a refresher course in camelid health.
Course Schedule
Session 1. 12th January General camelid management
Session 2. 19th January Nutritional management
Session 3. 26th January Parasite control: worms, coccidia and fluke
Session 4. 2nd February Biosecurity for the farm
Session 5. 9th February Skin Problems
Session 6. 23rd February Health Problems and what to do when things go wrong.
Each session will start at 8pm UK time (3pm EST) and last 1-1.5 hours, and includes time for questions.
Individual sessions can be attended at a cost of £32 +VAT but these are not available for online booking – please email us to book individual sessions at [email protected].
Course Notes:
Please note that full course notes can be purchased at a cost of £20 +VAT including shipping in the UK. We will post these out for delegates ahead of the course. If you wish to participate from outside the UK, so please give plenty of time to allow notes to be sent out to you. There will be a small supplement for shipping depending on location!
Related Training:
If you are interested in a course on reproduction and care of crias, please check out our online course on Camelid Reproduction & Cria Care.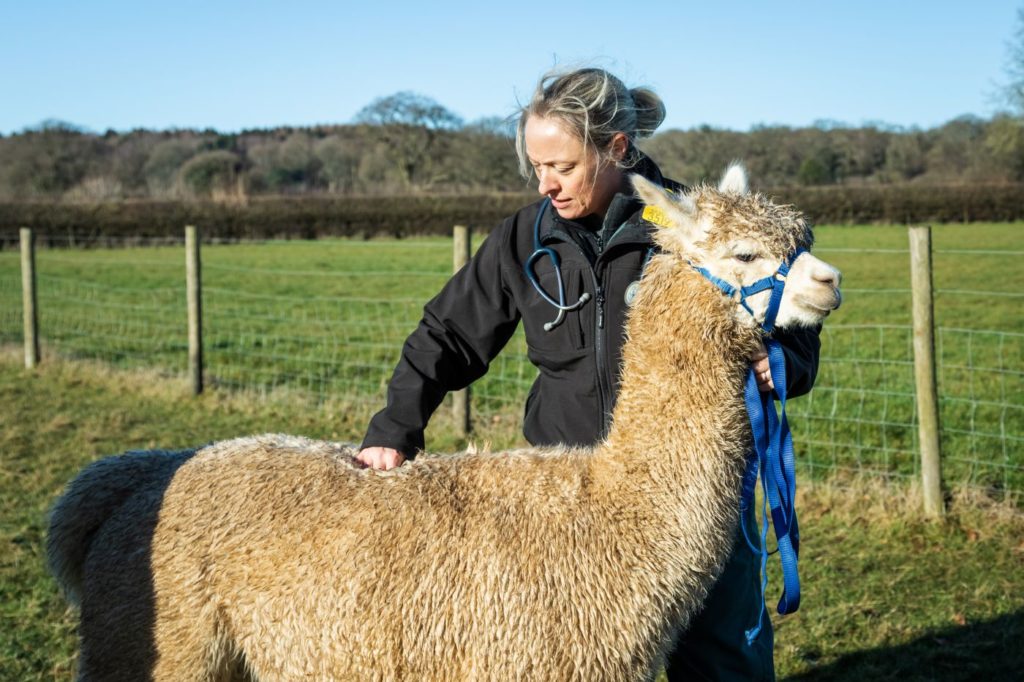 Body condition scoring is an essential tool in camelid health management.
Course Description

(0.20MB)
Book now