Welcome to Camelid Veterinary Services
We help camelid owners to optimise the health and productivity of their animals through education and specialist veterinary service provision.
We are the only Specialist vet practice offering veterinary services for alpacas and llamas in the UK and Europe. We can provide online training and consultation to anywhere in the world.
We do the specialist things that your vet may need assistance with, or may not be able to do. We are also here to provide back-up support to your local vets when your animals need help. Our ultimate goal is to help you have a healthy and productive herd.
We have a purpose-built clinic for clinical case referrals, but we also travel – anywhere! In addition, we also offer laboratory services catering specifically for the needs of camelids, training on all aspects of Camelid health and offer a One-Stop Camelid Shop catering for all your Camelid health needs.
We believe in improving the health and welfare of camelids, through everything that we do.
We achieve our vision through continual learning and contribution at the forefront of this rapidly developing field and sharing our expertise to improve the knowledge of all those caring for camelids. 
Our services are provided by Claire Whitehead, the only Recognised RCVS Specialist in Camelid Health & Production, and her team, based in South-East Oxfordshire.
More about Claire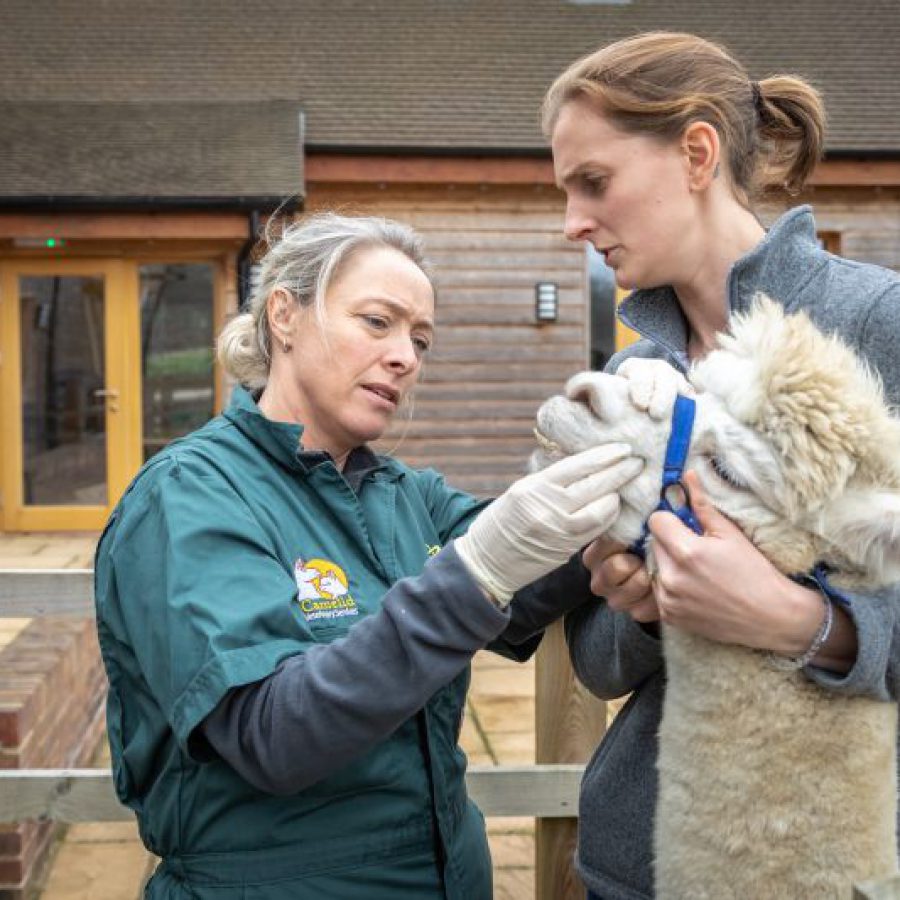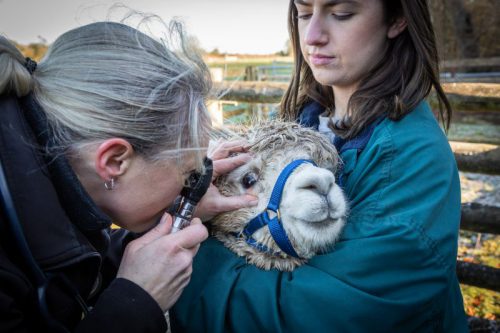 I took three of my alpacas to see Claire, two of them to have their teeth trimmed and one to check on his health because he was loosing condition. Claire and the team did a brilliant job diagnosing and I am pleased to say my boy is feeling so much better now after a week of treatment. Thank you so much for the service you provided at your fantastic camelid facilities.
Every member of the CVS team offers an extremely high level of expertise and customer care. Having Claire and the team on hand not only gives us peace of mind but it also allows our vet to tap into the service on the rare occasions that they might need some extra help or advice.
I had a 7yr old female alpaca who had only had 1 cria, my local vets had carried out lots of investigations but couldn't help to get her pregnant.
I took her and a companion alpaca to the amazing facilities at Camelid Veterinary Services where she was examined and treated with great care. Claire followed up her case with a detailed treatment plan. This cost a lot less than my local vets. 
I am delighted to say she has just had a beautiful female cria.
Expertise and knowledge with a complete service.
Thank you again for making us both very happy. Having travelled from Cumbria, it was worth every mile!