Course Details
Date(s)
Thu 3rd August 2023 - Tue 31st December 2024
Course Director
Claire E Whitehead BVM&S MS DACVIM FHEA MRCVS
Fee
£997 +VAT if applicable
Location
Online and on demand
Book now
This is a 6 module online course in camelid health care for owners of alpacas and llamas.
"I have absolutely loved this course and am really looking forward to the next course. I have owned alpaca for 6 year and bred for 3 years and I have learned something from every week on this course and the week I was most shocked about and learned the most from was the biosecurity week and I am very grateful that you have put on these courses."

Dionne Knight, Animal Barn Alpacas
BENEFITS TO YOU IN ATTENDING THE INTENSIVE CAMELID HEALTH CARE COURSE!
You will finish the course feeling like you have all the knowledge you need to keep your alpacas and llamas healthy!
You will learn what you can do to deal with many common problems experienced by your alpacas or llamas such as mange and worms.

Cut the time it takes to reach a diagnosis and get your animals treated properly when you more about the problem.
Reduce the distress to your animals because you'll know more about how to prevent problems and to care for the them when they are sick.

You will receive the most up to date information from the UK's only specialist camelid vet!
WHAT YOU GET:
SIX MODULES OF ON-DEMAND online training, providing a total of 13 hours of continuing education
Access the training when it's convenient to you and complete at your own pace.
Comprehensive printed course notes are provided – delivered to you anywhere in the world! (Postage included!)
Access to a live Q&A Support Zoom meeting with Claire Whitehead every other week so you can ask the questions YOU need answers to. (Access for 3 months)
Access to a private Facebook Group where you can also interact with other delegates
Who is this course suitable for?
This online Course in Camelid Health Care is suitable for beginners as well as more experienced owners wanting a refresher course in camelid health. If you are outside the UK, this course will also be suitable for you. Claire spent 5 years working in the US and is familiar with conditions in North America and most of Europe. Outside of these areas there may be some location specific issues outside of the scope of this course, but the vast majority of the course will be relevant. If you have any specific regional concerns that are not addressed during the course, ask at the Live Q&A or in the Facebook Group!
"I've had alpacas since 2008 and I have still learned a lot from this course. Great to be able to do it virtually. Thank you Claire."

Lee Robertson
Course Outline
Module 1. General camelid management
Module 2. Nutritional management
Module 3. Parasite control: worms, coccidia and fluke
Module 4. Biosecurity for the farm
Module 5. Skin Problems
Module 6. Health Problems and what to do when things go wrong.
PLEASE NOTE: the course price is per person. Discounted pricing available for multiple people to attend from the same farm together.
Course Notes:
Please note that full course notes are provided and delivered to you anywhere in the world!
Investment for the Intensive Camelid Health Care Course:
This course carries an investment of £997 (+VAT if applicable).
Pay by instalments if you wish – £365/mo for 3 consecutive months (Total £1095 +VAT if applicable). Email [email protected] if you prefer this option.
What have others said after taking the Course in Camelid Health Care?
"Fantastic course for beginner alpaca owners and experienced ones. It covers the gamut of health care considerations for camelids with fantastic case studies, illustrations and in-depth information. Claire is a great instructor with loads of knowledge!"

Rita Soares, CampoVerde Alpacas, Victoria, AUSTRALIA
"The course is brilliant and I have learned so much which will definitely improve my herds health and life quality."

Sue Williams, Blackrock Llamas
"As a relatively new alpaca owner this was just what I needed. It was a very thorough course and well organised. Claire, your presentation style is very clear and well paced. Your detailed knowledge, experience and passion is very evident. Making this amount of quality content so accessible is excellent for those wanting to learn and advance their knowledge. I think it is excellent value for money, especially taking into account how much it would cost to travel and pay for accommodation in 'normal' times."

Katy Fawcett, Kentmere Valley Alpacas
"Really great course covering the essentials in depth. Having done BAS courses I found this more thorough due to Claire's amazing veterinary expertise rather than solely coming from a breeder's perspective. Extensive course notes and references, preventives, diagnostics and solutions that can be applied directly to your own herd with the aim of improving your experience, ultimately leading to happier, healthier floofs! Claire's passion for alpacas is inspiring."

Laura Christian, UK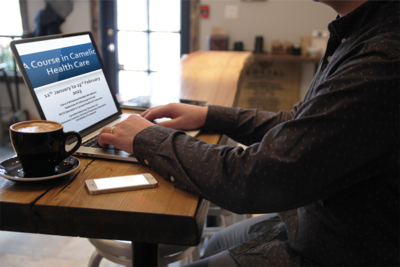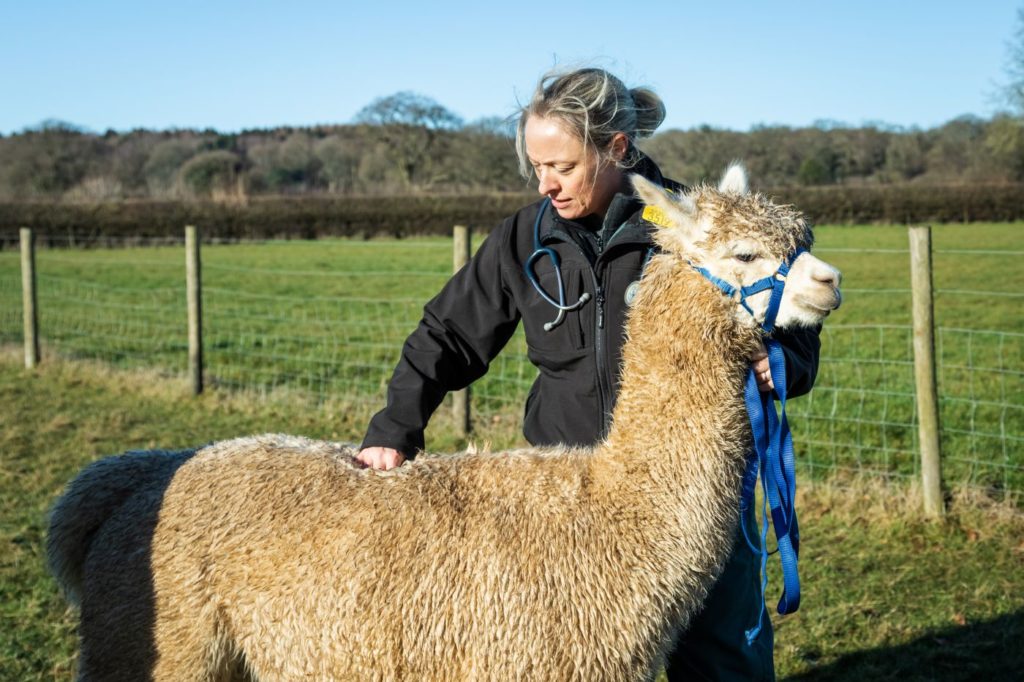 Related Training:
If you are interested in a course on reproduction and care of crias, please check out our online course on Breeding Management & Cria Care.